Join stars Paula Abdul, Luke Perry, Sinbad, Pauly Shore, Jaleel White and many, many more as they take an entertaining, music-filled and honest look at HIV and AIDS in Time Out- The Truth About AIDS & HIV.

You get all the latest facts, important do's and don'ts, and you'll meet some wonderful people.

Co-hosts Arsenio Hall and Earvin "Magic" Johnson even hit the court for a little one-on-one, and then take
"time out" for an informative heart-to-heart.

For people who already know about HIV and AIDS and for those who don't, Time Out is a video you can't
afford to miss.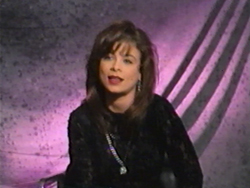 With Celebrity Appearances By:

Paula Abdul
Kirstie Alley
Mayim Bialik
Color Me Badd
Tom Cruise
Johnny Gill
Jasomine Guy
Kadeem Hardison
Neil Patrick Harris
Luke Perry
Paul Rodriguez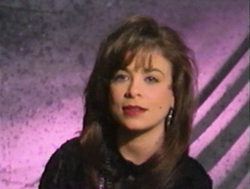 Pauly Shore
Sinbad
Malcolm-Jamal Warner and
Jaleel White

Featuring:

* What are HIVE and AIDS?
* Common misconceptions about HIV and AIDS.
* Teens talk about abstinence, peer pressure, dating, HIV testing
* Condoms: why they're important, how they're used.
* The way you contract HIV. Testing for HIV.
(Dr. Karen Hein, Professor of Pediatrics, Montefoire Med Ctr.)
* People living with HIV.
* Demonstration of HIV test procedure.
* Facts and statistics.

Includes These Music Videos:

"Temporary Passion"
--Arsenio Hall & Malcolm-Jamal Warner

"Contents Under Pressure"
--Jaleel White