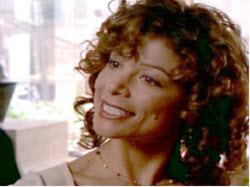 College friends Sarah Frazer (Chandra West, "I Now Pronounce You Chuck & Larry") and Amy Fuentes (Paula Abdul, TV's "American Idol") become the center of a seductive conspiracy when Sarah's Uncle Lowell unexpectedly visits their art gallery.

Claiming he has a gift from a recent vacation to Mexico, Lowell insists Sarah visit his estate. But when Sarah arrives there, Adrian, a handsome stranger who claims he knows Lowell, is waiting. Meanwhile, Carl, a real estate investor, has Amy coughing up clues on Lowell's whereabouts.

Both Sarah and Amy fall for the mysterious men, but neither Carl nor Adrian is who they say they are, and the women may be no more than pawns in their game of deception.