Six months after the release of Paula's second single "The Way That You Love Me", her "Forever Your Girl" album was declared a flop and Virgin was ready to move on. In fact, label executives were in the process of reorganizing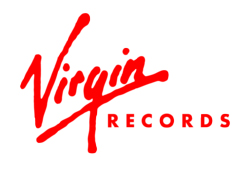 the label's roster of artists and cutting their less successful acts.

Due to Forever Your Girl's failure to launch, Abdul's record contract was on the chopping block. As quoted in "Virgin: A History Of Virgin Records" by Terry Southern, Simon Draper, a Co-founder of Virgin Records says "[Paula] had quite a big success for Virgin America- but they were still losing money- and suddenly, and seemingly quite miraculously, she took off. I went out to America with Kenny for a big crisis meeting with Jordan and Jeff (top American execs) worried about the amount of money they were spending; we were to go through their artists' roster with them."

"One of the artists they were getting ready to drop was Paula Abdul; they were spending all this money on her and it hadn't really happened. It's unbelievable, but at lunchtime we sat in on a marketing meeting where they were arguing about this remix of her single [The Way That You Love Me], and on that same day the things suddenly started to turn around, orders started to pile in, and the record took off like a rocket- the record played a major role in establishing Virgin America – but it was close! Another week and they might have got rid of her."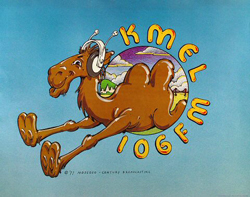 It was during this meeting one of the Executives turned on the radio to hear Abdul's "Straight Up" playing. Radio station KMEL in San Francisco had started playing "Straight Up" from the album and had begun charting immediately.

At that point Virgin decided to abandon "The Way That You Love Me" and refocus its attention on "Straight Up". The strategy paid off, as "Straight Up" was followed by three more number-one hits from the same album.

"Straight Up" was written and produced by Elliot Wolf. The song was
co-produced by Keith "K.C." Cohen. The single was officially released on Nov 22, 1988. The demo was recorded by Delissa Davis.

After debuting at # 79 on Billboard the week of December 3, 1988, the song became so popular that it ascended to the Hot 100 top 20 before a music video had even been shot for the song. The black and white video, directed by David Fincher and choreographed by Paula herself in mid-January 1989, won four 1989 MTV Video Music Awards for Best Female Video, Best Editing, Best Choreography, and the first Best Dance Video.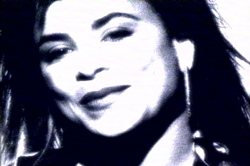 The video features a special appearance by Paula's friend, comedian Arsenio Hall, whose popular talk show had premiered a few weeks prior to the video shoot. Djimon Hounsou (from the movie "Amistad") also made a special appearance. Released in February 1989, the video at the time went into very heavy rotation on MTV, and it also made Abdul known for her exceptionally creative and stylish dance videos.

In the US, "Straight Up" reached the number-one spot on the Billboard Hot 100 by February 11, 1989, where it stayed for three consecutive weeks. When Virgin Records called Paula to tell her that the song reached #1 on the charts she was in bed sick with a 103° temperature, worn out from her hectic schedule working on the album and various choreography commitments.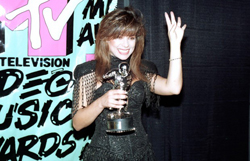 "Straight Up" was one of the most popular R&B and dance-pop singles of the entire year, remaining in the Top 10 for seven weeks, the Top 20 for nine weeks, and the Top 40 for sixteen weeks. The success of "Straight Up" catapulted the "Forever Your Girl" album into the top 20 on the album chart. Two more number-one hits from the album boost it up further into the top 5 where it lingered before it finally reached #1 in October after a record-setting 64 weeks on the market.

The video was released commercially on VHS and DVD and is also available for download on the U.S. iTunes store.