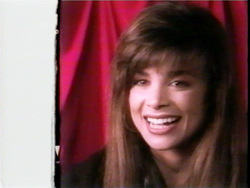 Paula Abdul came up with the idea of releasing a compilation of her work on home video.

The outcome of her idea was "Paula Abdul: Straight Up".

The video features documentary footage of Paula as a Laker Girl and also a behind-the-scenes look at the making of Paula's stylish music videos.

Paula collaborated with award-winning director David Fincher to create the music videos for "The Way that You Love Me", "Straight Up", "Forever Your Girl" and "Cold Hearted".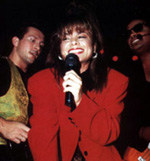 The documentary also contains footage of Paula Abdul's Club MTV Tour she headlined to promote the "Forever Your Girl" album. She also talks about how she was discovered.

The video features both video edits of "The Way That You Love Me", and includes "Knocked Out" (Paula's very first music video), the "Straight Up" video which featured a cameo by Arsenio Hall, the "Forever Your Girl" music video, and the "Cold Hearted" video which was Paula's tribute to choreographer and dance legend Bob Fosse.

"Paula Abdul: Straight Up" runs 35 minutes and details the incredible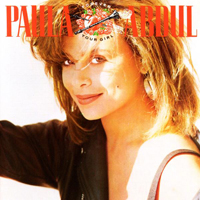 start of Paula Abdul's successful career in the music industry.

From her days as a Laker Girl to her number one single, "Straight Up" this video documentary does an excellent job of highlighting the life of one of the busiest women in Hollywood.

Viewed together all five of the videos on this documentary represent a body of work unmatched by any artist in the music industry.

These hits, drawn from just one album, a debut none the less, establish Paula Abdul as pop music's foremost video star— not to mention an incredible Dancer-Choreographer-Director-Producer and Actress.

Released in 1989, the video was an instant success on the home video market
and sold over a quarter of a million copies. US: 2× Platinum / Canada: Gold