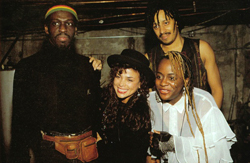 Spellbound is the second full-length studio album of original new material, released worldwide by Paula Abdul in May 1991.

For this album, Paula's manager suggested she worked with a set of producers, the Brooklyn-bred funk/soul trio known as The Family Stand whom he also managed. The group included the talents of V. Jeffery Smith, Sandra St. Victor and Peter Lord.

Paula knew of The Family Stand's work with the group "Aftershock" (which was to be featured on the "Captive Sampler" as Paula also had moved to Captive Records, a subsidiary of Virgin Records.)

She met 'The Stand' at a Record Executives house, and asked them to play a couple of songs that they had written. Peter Lord played "Blowing Kisses In The Wind" on the piano and Paula fell in love with it. She asked them to work with her on a couple of songs for the album.

They ended up producing over half of the album, originally signing on to produce "Rush Rush" and "Blowing Kisses In The Wind." When Paula first heard "Rush Rush" she said she "knew it had to be the first track released from the album."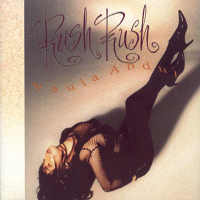 The first single from Spellbound was the ballad, "Rush Rush," which became a #1 hit and topped the Billboard Hot 100 chart for five consecutive weeks. The single featured a music video themed after one of Paula's favorite movies- Rebel Without a Cause and starred Keanu Reeves in the James Dean role.

"Promise of a New Day", the second release from the album, also hit No. 1, and was followed by the Top 10 hit "Blowing Kisses in the Wind" and two Top 20 hits: "Vibeology" and "Will You Marry Me?".

Several popular writers and musicians contributed their talents to the success of "Spellbound." Such celebrities include: Prince, Don Was, Stevie Wonder, Elton John and country/folk singer John Hiatt.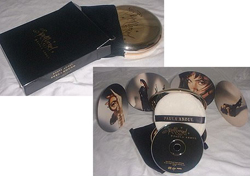 The special edition version of the "Spellbound" album won a Grammy Award for the packaging in which the CD came specially packaged in a makeup compact complete with powder-puff and mirror.

Paula also noted that she took vocal lessons from vocal coach Gary Catona everyday two years prior to the release of Spellbound in preparation for the album. Catona was actress Shirley McLaine's vocal coach for her lead performance in "Sweet Charity", a starring role Abdul would later claim for a Broadway-bound tour that stalled.

Adding hype to the release of the new record, session singer Yvette Marine filed a million dollar lawsuit against Virgin Records three weeks prior to the launch of "Spellbound." The allegations brought forth by Marine claimed that Virgin Records blended her voice with Paula's lead vocals on songs "Opposites Attract", "Knocked Out", and "I Need You."

Marine claimed she was inaccurately credited as a session singer when she was performing "co-lead" vocals with Abdul. Virgin Records went to great lengths to bring as much evidence into the court as possible, such as actual taped recordings of Paula's vocals and eventually won the case against Marine.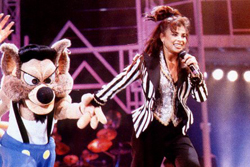 To promote "Spellbound", Paula launched her first worldwide tour on October 26th, 1991. MTV, showing strong support for Paula and the album held a "name Paula's Tour" contest in search of a name for Paula's Spellbound tour. "Under My Spell" was the name chosen for the tour.

The tour traveled all around the world including stops in Asia, North America and Europe. The tour ended up grossing over 60 million dollars. The performance in Yokohama, Japan, was used for the live VHS Video released in 1993. The tour wrapped up in the summer of 1992.



Paula continued to make headlines with her highly publicized marriage to Emilo Estevez in 1992. It was around this time when problems in Paula's personal life began to cloud her career. In 1992 she confessed to suffering from the eating disorder bulimia and checked herself into a clinic.

Before "Spellbound" was even released, Virgin Records Executives shipped one million copies of "Spellbound" to record stores worldwide. Generally a shipment of 100,000 means that record companies expect an album to do well, but Virgin had high hopes for "Spellbound" which ultimately went Three Times Platinum.

Import copies of "Spellbound" feature a bonus track titled "Good Night My Love," a song Paula recorded for the Pediatric Aids Foundation. The song was also featured on the "For Our Children" album. "Good Night My Love" was written and produced by Don Was and also appears on the B-side of the "Will You Marry Me?" single.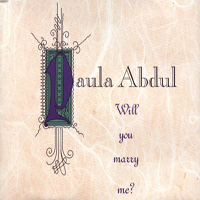 To increase environmental awareness, Paula came up with the idea to include punch-out postcards inside each copy of "Spellbound". Customers could then send the postcards to "Little Green" a charity she supported which helps protect the environment.

The album was an international success and spawned major radio hits with the singles "Rush Rush", "The Promise of a New Day", "Blowing Kisses in the Wind", "Vibeology" and "Will You Marry Me?". The album went triple platinum in the United States and peaked at No. 1 on the Billboard 200. Its worldwide sales stand at 7 million.

"Head Over Heels" was Paula's next studio album.