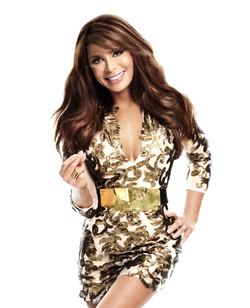 On December 20th 2013 Network Ten announced that Paula Abdul will
appear as a lead judge on So You Think You Can Dance Australia
Season 4 reboot that was set to premiere February 9th, 2014.

The multi-Emmy Award winning, global television phenomenon captivated Australians for three years and its return promises to inspire and amaze once again, with more breathtaking performances and spectacular moments as contestants compete to become Australia's favorite dancer.

The Logie-Award winning local series will feature host Carrie Bickmore, and judges Paula Abdul, Jason Gilkison, Aaron Cash and Shannon Holtzapffel.

Producers have traveled across the country in search of dancers who represent the best Australia has to offer. The Top 100 dancers from across the country are then given a ticket to Sydney for the Top 100 Week, where they work with respected choreographers to learn and then be judged on multiple styles of dance.

On the final day of the Top 100 Week the best of the best will each "dance for their lives" in a final self-choreographed routine. From these stunning performances the judges then select the Top 20 dancers
[10 boys and 10 girls] who will go on to compete in the live competition shows.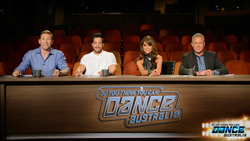 During the spectacular weekly live performance shows the contestants will be paired up to perform inspired pieces choreographed by some of the biggest names in the business.

The following week, the couples at risk after the previous week's performances will be asked to perform solo routines, after which the judges will decide which male and female are eliminated. If a couple is split apart, the two individual dancers who remain become a couple the following week.