In 2011, Paula Abdul briefly dated Cascine label founder, Jeff Bratton and subsequently Finnish duo Mikko Pykäri and Sami Suova (aka Shine 2009) were one of the artists on the Bratton's labels' roster.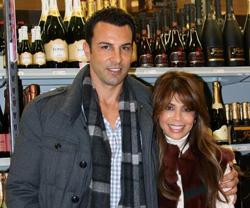 When Shine 2009 was working on their full-length the fall of 2010, Sami asked Bratton if Abdul would guest on 'So Free.' Their sound resonated with Paula personally and she thought it would be a fun project to be a part of. She really liked what she heard and was excited to get involved.

The song was recorded in Helsinki and then shared with Abdul in the United States. Sami and Mikko mapped out the vocal parts, Paula recorded them in LA, and then emailed the files to Finland. Jeff managed communication with everyone, and once the vocals were mixed into the track by the band, the edits were reviewed until the final version was completed.