"Rush Rush" was released on May 2, 1991, by Virgin Records as the lead single from her second studio album Spellbound. Written by Peter Lord, and produced by Peter Lord and V. Jeffrey Smith (both members of The Family Stand), the song achieved major success in the United States.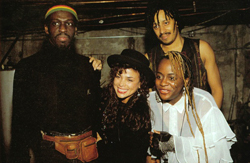 "Rush Rush" debuted on the Billboard Hot 100 at #36 on May 11, 1991, and hit #1 five weeks later, June 15, 1991, where it remained for five consecutive weeks. At the time of its five-week stint, it was the longest running #1 since Madonna's "Like a Virgin" spent six weeks at #1 during the winter of 1984-1985. The song also spent five weeks atop the U.S. adult contemporary chart. It peaked at #6 on the UK Singles Chart.

"Rush Rush" was a departure for Abdul stylistically, as it was her first ballad released as a single, following as it did the six up-tempo singles from her debut album, and was viewed by industry insiders as a rather risky strategy in kicking off her second album of new material. The decision was vindicated, as it was very well received at retail.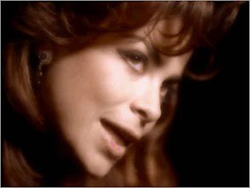 First presented to Abdul as a demo by the Family Stand in 1990, she became intent on it becoming the first single. In fall of 1990 at Studio Masters, Abdul laid down a scratch vocal for the track, which was never intended to make it to the song's final mix. But the producers felt that its unpolished sound was what was needed to give the song its ingenuous tone, to match its subject matter and accompanying promotional video clip; it ended up on the final cut in March 1991.

In the biography "The Magic of Paula Abdul: From 'Straight Up' to 'Spellbound" by by Devra Newberger, Paula said that while recording the high notes for "Rush Rush" she broke a meter in the recording studio. Her producers challenged her to do it again and she did.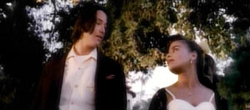 The music video for "Rush Rush" was directed by Stefan Würnitzer in April 1991, and produced by Karen Rohrbacher for Lucasfilm Commercial Productions.

The music video co-starred then-teen-heartthrob Keanu Reeves and was based on the 1955 film "Rebel Without a Cause" starring James Dean and Natalie Wood, a favorite of Paula's. While filming the video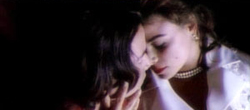 Paula recalls she had her first real taste of acting as she remade scenes from the story in which the music video is based.

Three versions of the video were produced including an extended version (6:18) which includes a 90-second dramatic prelude to the song that mirrors the characters from "Rebel," a shorter version without the intro, and an alternate edit made exclusively for MTV (4:48).

The video was released commercially on VHS and DVD and is also available for download on the U.S. iTunes store.