Jun 7th, 2017



By David Greenwald, The Oregonian/OregonLive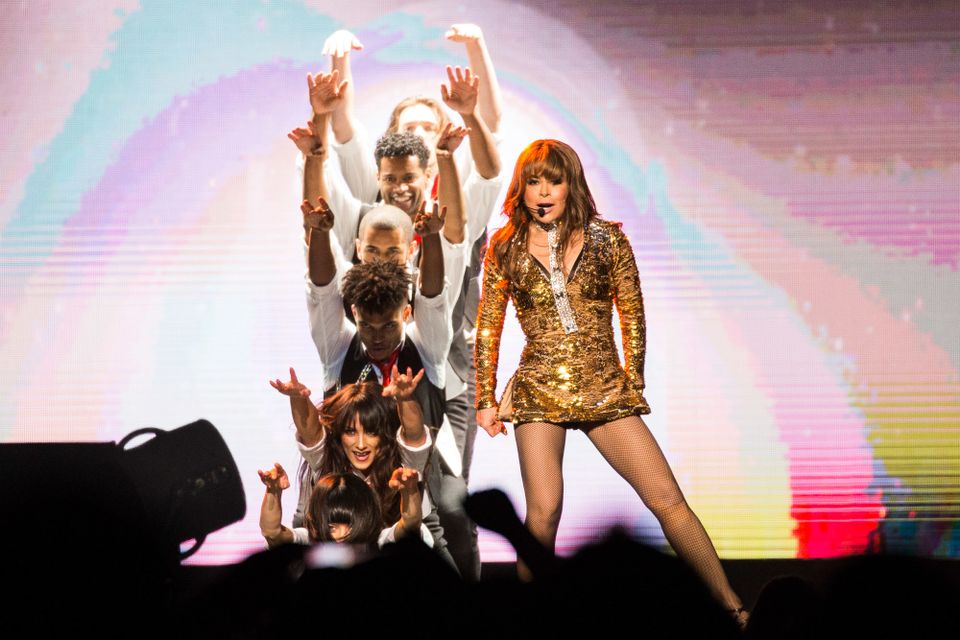 Apologies to New Kids on the Block: I was too young for the era when they were actually new, defining a boy-band template that would lead to Millennial icons such as the Backstreet Boys and *NSYNC; and am the wrong orientation to absorb the full nuance of their current rippling adulthood. But pop songs, pyrotechnics and great choreography transcend time, space and sexuality, and their Moda Center show delivered what it promised on Tuesday night.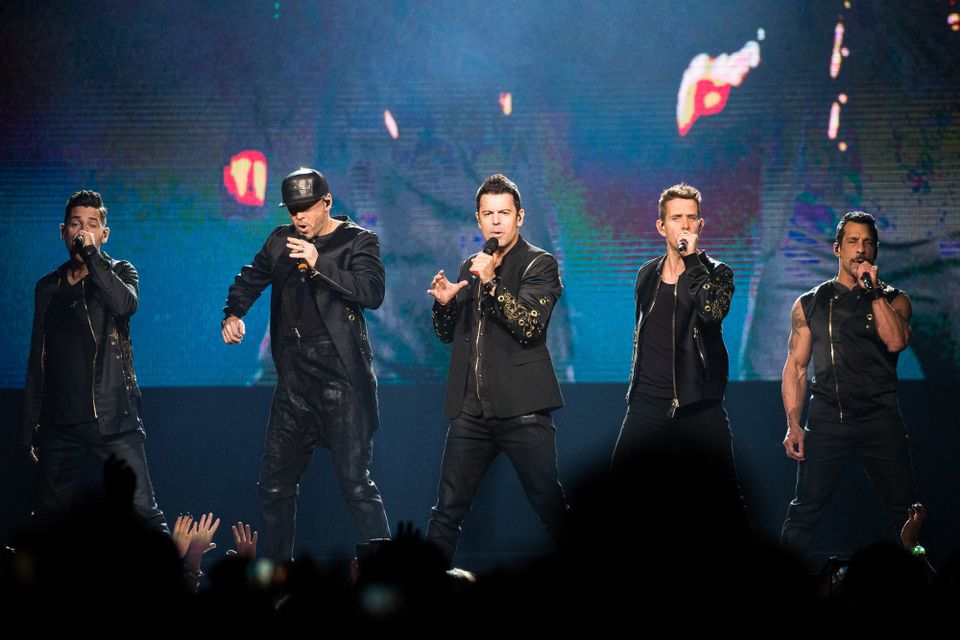 The Total Package Tour gathered NKOTB, Paula Abdul--on her first tour in some 25 years--and Boyz II Men, a group with enough No. 1 hits to have headlined. Each of these artists is light-years from chart superstardom now, but Tuesday's show was like looking at them through a telescope. A square-shaped stage, leaving an enclosure for the most devoted and un-claustrophobic fans, gave each act ample time for crowd work: Boyz II Men spent their last few minutes on stage doing a lap and clasping hands as the arena went absolutely nuts.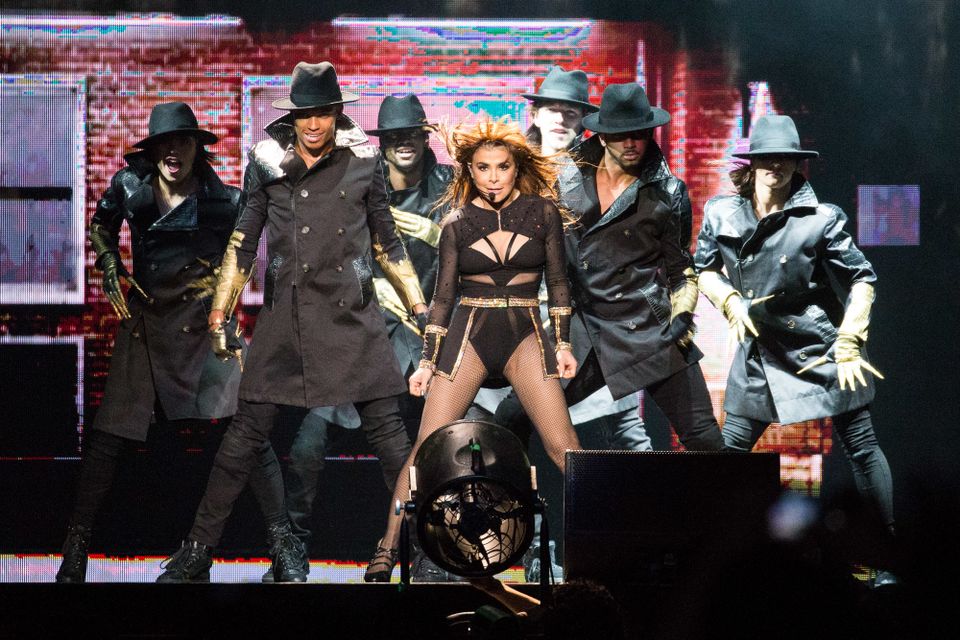 Abdul's show had enough costume changes for all the touring years she missed as an "American Idol" judge (or enough for exactly one Cher tour), and the award-winning choreographer didn't skimp on moves or dancers, either. She interacted with a video screen behind her in a way I've need seen in years of arena attendance: at one point, she recreated her "Opposites Attract" video, dancing with a cartoon cat in a tribute to mentor Gene Kelly; at another, her dramatic dance moves were frozen on screen behind her one at a time as she twirled through a routine. Video projections are often an afterthought at arena shows, and it was a delight to watch Abdul treat hers like a live green-screen. She spent her bantering moments with all the inspiration and dorky sincerity of an '80s workout video, telling us how she triumphed over her Laker Girls audition by changing outfits twice to get back in line after being cut. And of course she did "Straight Up": still a banger.
New Kids on the Block took the stage after a cinematic clip with the blue/orange color-grading of a summer blockbuster, that introduced its five superheroes in a city ready for saving. They blasted pyrotechnics, they blasted confetti, they danced in, er, sync, they stripped down to their black tank-tops, they played hit after hit: what more is there? Boy bands were supposed to be bubblegum, disposable. And yet, the New Kids are as classic as any rock now, and they know it. I think they call that the right stuff.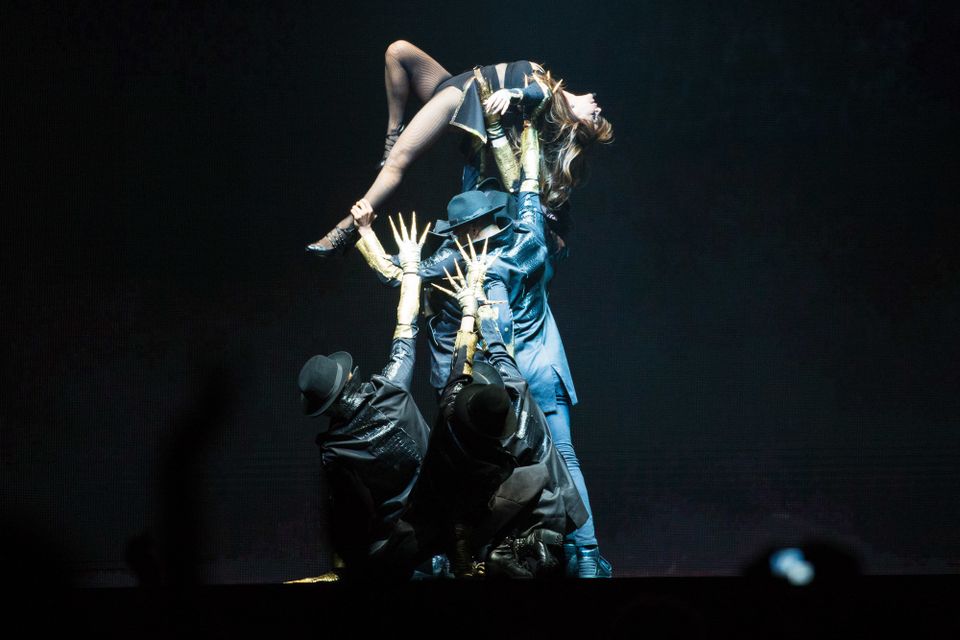 Filed under: Music