Mar 16th, 2014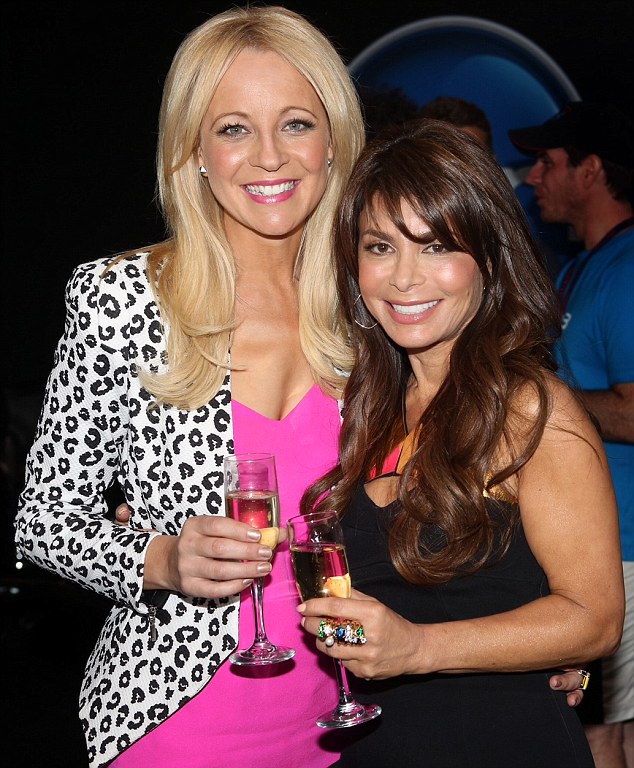 Paula Abdul stunned in a form fitting black dress as she cuddled up to So You Think You Can Dance host Carrie Bickmore at a Formula One Grand Prix party in Melbourne on Sunday

She's the pint-sized judge who's brought serious star power the fourth season of Australia's So You Think You Can Dance.

And all eyes were firmly on Paula Abdul as she mingled with a host of Network Ten stars at a Grand Prix party in Melbourne on Sunday night.

The 51-year-old former pop star was seen enjoying French champagne and cuddling up to The Project host Carrie Bickmore as they celebrated a second place finish for young Australian racer Daniel Ricciardo in the Formula One season opener.

Dressed in form-fitting little black dress, the multi-talented singer songwriter showcased her trim waist and incredible dance-honed figure.

Her flowing brunette locks coiffed into loose curls, Paula kept her makeup simple with lashings of nude lipstick and accessorised with an oversized gold necklace.

Opting for a brighter look, Carrie teamed a fuschia blouse with an edgy black and white leopard print blazer and black trousers.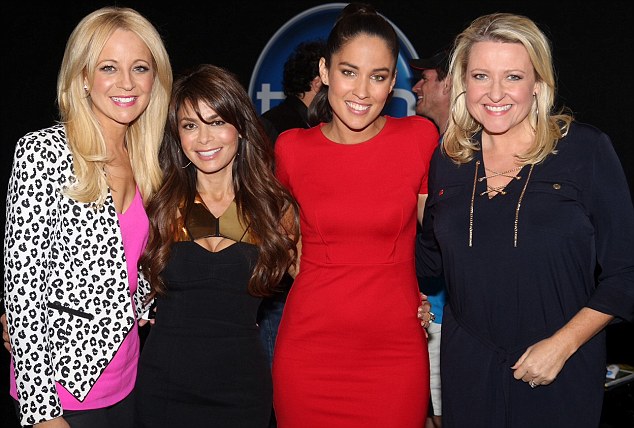 Lovely ladies: The 51-year-old former dancer and pop star was also joined by sport reporter Mel McLaughlin (second from right) and Channel Ten veteran Angela Bishop (far right)
Also at the event was sport reporter Mel McLaughlin and Channel Ten veteran Angela Bishop who were all smiles as the posed for a photo with the bubbly brunette.

Living Room co-hosts Miguel Maestre and Barry Du Bois were also in attendance, as was Masterchef judge Gary Mehigan and Have You Been Paying Attention host Tom Gleisner.

While Paula isn't known to be a motoring fan, she has been dutifully visiting all the nation has to offer since she began filming Down Under late last year.
The popular television personalty recently visited Taronga Zoo where she cuddled up to a baby kanagroo.

Posting photos of her visit to the iconic attraction she wrote: 'Just another reason to LOVVVVE #Australia' followed by a smiley emoticon.

The former American Idol judge sits alongside Shannon Holtzapffel, Jason Gilkison and Aaron Cash on the fourth season of the realty dance competition which began last month.

The show originally ran for three seasons from 2008 to 2010, and has made a return this year with Paula at the helm.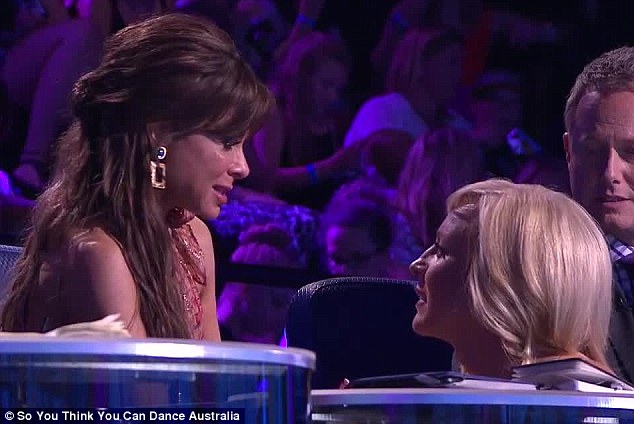 Emotional performance: The former Australian Idol judge was comforted by Carrie after breaking down in a recent episode of the hit show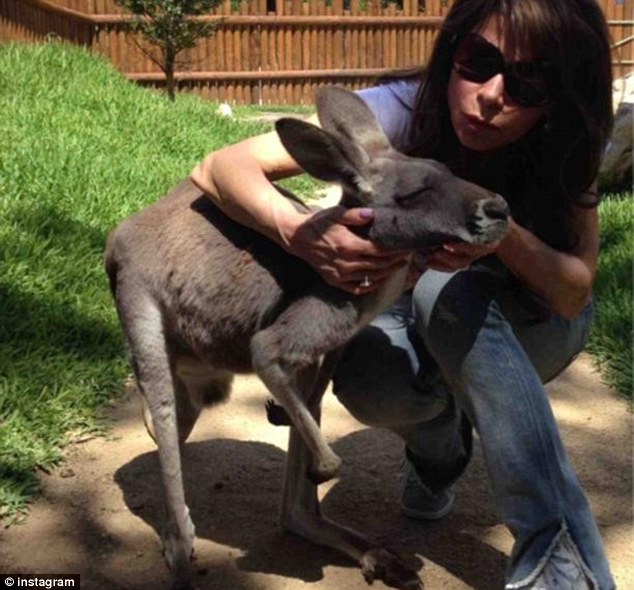 Too cute: Paula recently visited Taronga Zoo where she cuddled up to a baby kangaroo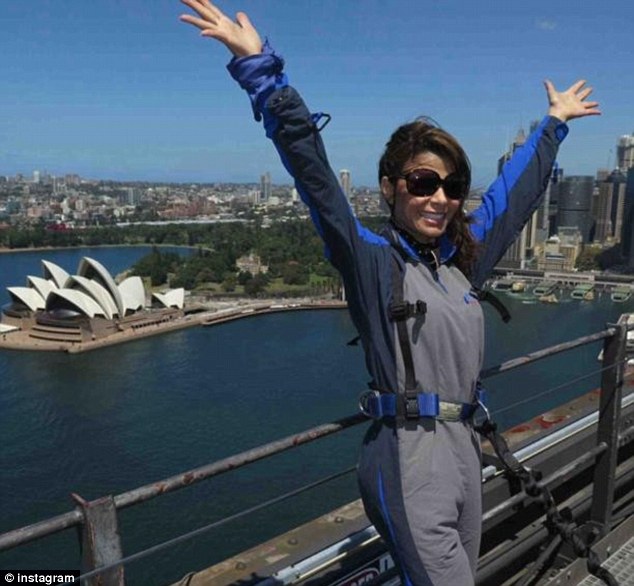 Look at me! She also climbed the Sydney Harbour Bridge

Filed under: Uncategorized