Mar 18th, 2014



Pop star Paula Abdul with Neighbours stars Jackie Woodburne, who plays Susan Kennedy, and Alan Fletcher, who plays Karl Kennedy
AMERICAN star Paula Abdul has filmed a cameo in the hit soap Neighbours.
In a logic-defying scenario, Abdul — former American Idol judge, pop star, dancer and choreographer to the superstars — finds herself at the show's drinking hole, Lassiters, with Dr Karl Kennedy (played by Alan Fletcher).
Their cosy demeanour is taken out of context and, to paraphrase an old Abdul hit, she has to rush-rush to explain herself.
Abdul told Confidential: "It was so charming. Everybody was so welcoming and personable."
The pop star with hits including Opposites Attract and Straight Up said it was fun to play herself.
"It's the only thing I can be. I suck at everything else," she laughed.
Abdul is also a judge on Ten's "So You Think You Can Dance."
"I want to find somebody who has to dance and has no other choice," she said. Technique is good, but if there is not heart, I lose interest.
"You have to be bold and daring and unique. If you're gonna fall, go ahead and fall big.
"If you don't raise your own bar, you're doing yourself a huge disservice."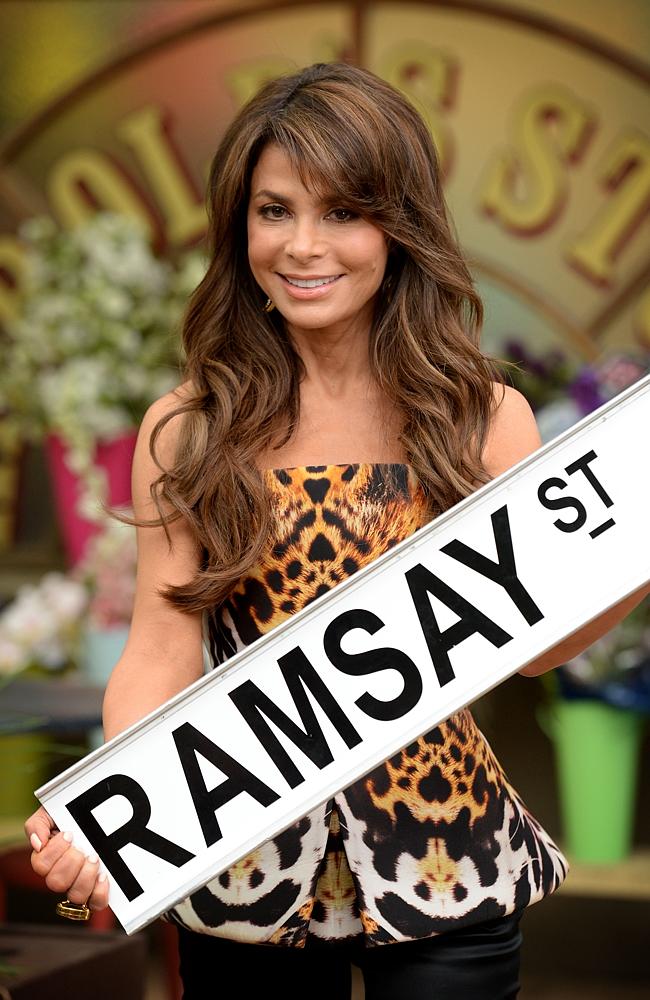 Courtesy of News Corp Australia

Filed under: TV