Mar 17th, 2006


| | |
| --- | --- |
| Press Release | Source: Klegg Electronics, Inc. |

Commercials to Be Broadcasting at New and Closer Locations to Virgin Megastore
LAS VEGAS, NV--(MARKET WIRE)--Mar 17, 2006 -- Klegg Electronics, Inc., (Other OTC:KLGE.PK - News) is pleased to announce they have significantly increased their marketing effort within Time Square this weekend. Klegg Electronics will now be airing 320, thirty-second commercials of Paula Abdul and the Klegg Mini THIS WEEKEND in Time Square. This is an increase of over 220 additional commercials. These commercials will kick off Klegg's grand retail entrance into Time Square and the Virgin Megastore. Commercials will air at new and closer locations to the Virgin Megastore on three huge 20' x 26' LED screens. Locations of airing are listed below:

--  One screen will be located on 42nd Street between 7th & 8th Ave., at
    the center of Manhattan's Business, Commerce, Entertainment and
    Transportation Hubs; at the Heart of Times Square

--  The other 2 screens will be located on the corner of 34th Street & 7th
    Ave. across from New York's Penn Station, where over 500,000 individuals
    walk past each day.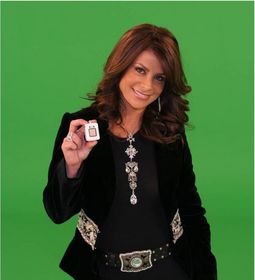 During this special three day promotion, customers who purchase the Klegg Mini MP3 from Time Square Virgin Megastore (THIS WEEKEND) will receive a discount on the product and will also have the option to enter Klegg's $4,000 home theater give-a-way featuring a 42" Klegg Plasma, and Klegg M6-501 surround sound system.
The Klegg M6-501 surround sound system features the world's smallest high-end loudspeakers. Each loudspeaker is enclosed in zinc-alloy, has gold plated connectors, and is 100% magnetically shielded. The M6-501 comes complete with a high-end digital pre-amp, subwoofer\amplifier, and 5 satellite speakers.
Dennis Gentles, President of Klegg Electronics, states, "We look forward to generating strong sales in the Virgin Megastore. Our 320, thirty-second commercials in Time Square will be viewed by millions of tourists. Our commercials and retail presence should increase awareness of our world smallest color display MP3 player and generate additional interest in our cutting-edge home theater technology as well. This is an optimal time as spring approaches and tourism and sales in Time Square begin to increase."
The miniature MP3 which is powered by SigmaTel is approximately 1.8 inches in length, 1.6 inches in width and 1/2 inch thick.
This color display MP3 player comes in three colors: metallic blue, metallic pink and pearl white. The miniature MP3 features 128/256/512 MB flash memory, playback photos, slide shows, one inch 4,096 color display, voice recording with play, pause, fast forward, reverse, next track, previous track and shuffle play. Other features include 26-hour battery life, Li-ion rechargeable battery, CD Driver, software, headphones and FM tuner.
Klegg's miniature MP3, which was broadcast on CBS, NBC and ESPN, can be purchased through our dealer network, Virgin Megastore in Time Square, NY in the coming weeks, customer service at (888) GO KLEGG or online at http://www.klegg.com/.
About Klegg Electronics, Inc.:
Klegg Electronics, Inc. (KLGE) is a manufacturer and distributor of high quality consumer electronics. Klegg Electronics has focused on designing a variety of products that work seamlessly together within the home. The corporation is headquartered in Las Vegas, NV.
For more information on becoming a dealer please contact Investor Relations at (973) 351-3868 for Stephen Taylor or visit the company website at: http://www.klegg.com/.
Cautionary Statement for the Purpose of the Safe Harbor Provisions of the Private Securities Litigation Reform Act of 1995: Forward-looking statements in this news release are made under the safe harbor provisions of the Private Securities Litigation Reform Act of 1995. Certain important factors could cause results to differ materially from those anticipated by the forward-looking statements, including the impact of changed economic or business conditions, the impact of competition, the success of existing and new product releases, the management of our growth, other risk factors inherent in the internet, and extreme sports industries, and other factors discussed from time to time in reports filed by the company with the Securities and Exchange Commission.
Image Available: http://www.marketwire.com/mw/frame_mw?attachid=247930

Contact:

     Contact:
     Klegg Electronics, Inc.
     Investor Relations:
     Stephen Taylor, 973-351-3868
     STEPHTAYL9@AOL.COM
 
---
Source: Klegg Electronics, Inc.

Filed under: Uncategorized