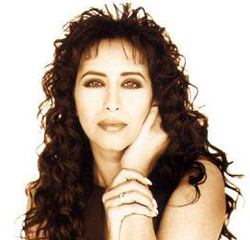 "My Love Is For Real," the first single from Paula Abdul's third studio album "Head Over Heels." The song was written by Paula Abdul and Rhett Lawrence and released on May 29, 1995.

The song is a middle-eastern sounding groove, with background vocals from the popular Israeli singer Ofra Haza. This was Abdul's first studio album in four years since Spellbound in 1991.

The single did not live up to expectations of being a big comeback hit for Abdul. It was Abdul's first single to not reach the Top 20 and was considered her last major hit in her career with Virgin Records.

It peaked at #28 on the Billboard Hot 100 and did end up becoming a success in clubs with several remixes commissioned, even hitting #1 on the Billboard Hot Dance Club Play chart.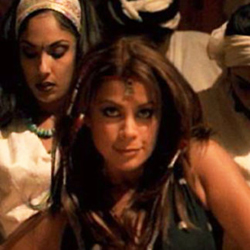 Internationally the single fared rather well hitting #3 in Canada, #7 in Australia the top 20 in New Zealand and #28 in the U.K. In other European and Asian countries the single achieved moderate success (mostly charting in the lower parts of the top 50.)

The song was covered by Strike, a British dance band and included on their album "I Saw The Future" in 1997. They were also responsible for some of the single remixes including the "Strike's Pink Wig Dub" and "Strike's Straight Up There Mix" of "My Love Is For Real."

A new unreleased song titled "Didn't I Say I Love You", was included the B-side of the single release. It was written by Elliot Wolff and Stacey Piersa and does not appear on the Head over Heels album although it was considered by Virgin for inclusion on the album. Two versions of "Didn't I Say I Love You" were produced, one for the U.S. and one for the U.K. release of "My Love Is For Real."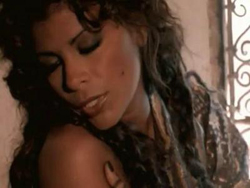 A popular music video filmed in Morocco was directed by Michael Haussman, produced by Lizzie Ross and edited by Mary Ann McClure of The Artists Company, Ltd. It had a Middle Eastern theme to match the tone of the song.

The video was nominated for several MTV Video Music Awards, and like all of her previous music videos, received heavy rotation on MTV. It was shown across the United States before the film Clueless as a promotional gimmick.

The music video was never released commercially on VHS or DVD although it is available for download on iTunes.