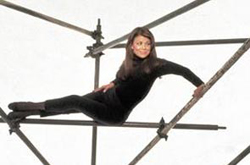 By 1995, Paula Abdul had recovered from her battle with an eating disorder (bulimia) and a divorce from actor Emilio Estevez. After a four-year absence from the music scene Paula prepared to return to the spotlight with her new album "Head Over Heels", a bold departure from her first two studio albums.

The album was hoped to bring Abdul back into the limelight and was considered Abdul's comeback album. However, this would be the last album Abdul would release in her career before she took a second hiatus from music.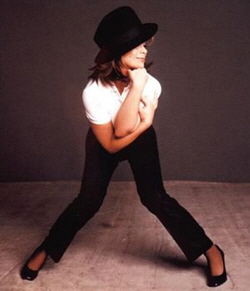 Released on June 13th, 1995, "Head Over Heels," is a new chapter, and a more mature sound for Paula Abdul: the result of Paula's growth as a singer and songwriter as well as an individual who's spiritually risen to the challenges that life brings and emerged strong as a result. The album is also driven with the same spirit and joy that propelled her to mega-stardom.

For "Head Over Heels", Paula decided to work with an array of different producers, the same creative scenario that was in place for her landmark #1 1988 debut album, "Forever Your Girl" (a seven million-seller in the United States alone).

Some of the talented musicians that helped Paula on her "Forever Your Girl" and "Spellbound" albums returned with new songs on the "Head Over Heels" album including Oliver Leiber, Elliot Wolff, Darryl Simmons (all three lent their talents to "Forever Your Girl"); Peter Lord and Jeff Smith (the Family Stand members who produced most of "Spellbound").

Says Paula, "I've now experienced both sides. On my first album, I worked with seven producers; on "Spellbound" I worked with only a few. Going into my third album, I wanted to again experiment with many different people and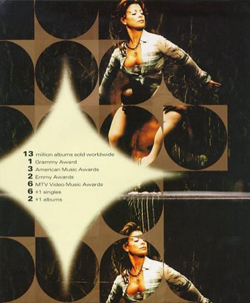 flavors."

At the same time, adds Paula, "I went into this album thinking I didn't want to be in any compromising situations, as I was at times, on my last two albums. Going into the studio and creating an album is a very intimate experience. I'm now more involved in the production end of my songs. I'm unafraid to state what my feelings and opinions are. All my producers were so open to my input and they were very honest. They said, 'Thank God you thought of that.' It was a good feeling."

The new album strikingly builds on Paula's distinctive mix of pop, funk, R&B and ballads. "My Love Is For Real," the first single from the album, merges a heavy funk groove with Middle Eastern styling's and guest vocals by critically revered Israeli singer Ofra Haza.

"Ho-Down" is built on an infectious hip-hop groove. "Under The Influence" captivatingly blends pop, funk and rock. And, "Ain't Never Gonna Give You Up" has the irresistible bounce of an old-school R&B classic, but done in modern context.

And in true Paula style, she journeyed to exotic Morocco— with her dancers, who she choreographs— to shoot the video for the bewitching "My Love Is For Real" with director Michael Hausman.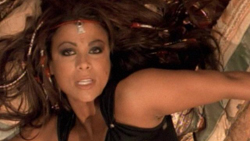 "It's a completely different space and time for me," says Paula. "I've experienced some spiritual growth that has allowed me to really get back to what I enjoy doing best. And that's totally being connected to the creative source as a recording artist and dancer."

The album contained fourteen new tracks on the US release and two bonus tracks ("Crazy Love" and "High School Crush") on the Japanese release. "Crazy Love" was later released on Abdul's "Greatest Hits" album.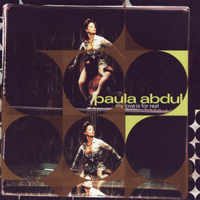 Three singles were released from Head over Heels. The first single, "My Love is for Real" featuring background vocals from Israeli singer Ofra Haza was a moderate hit peaking at #28 on the Billboard Hot 100. It was Abdul's first single to not reach the Top 20 and was considered her last hit in her career. However, the song went to #1 on the U.S. dance charts (her only song to do so).

The following single, "Crazy Cool" peaked at #58 and was considered a flop, probably due to bad publicity about the song and its video.

The last single from the album "Ain't Never Gonna Give You Up" failed to chart and was considered another flop for her, due to lack of promotion. However, it did peak at #12 on Bubbling Under Hot 100.

A fourth single, "If I Were Your Girl" was due to be released, but was canceled after disappointing album sales and the failure of "Ain't Never Gonna Give You Up".

Due to a lack of promotion by Virgin Records, 'Head Over Heels' peaked at just 18 on the Billboard 100. The album had managed to sell just under 3 million copies worldwide, her lowest selling studio album (in terms of international sales) in her career. After the relative failure of the album, Abdul left the music scene and would not return until 2008's "Dance Like There's No Tomorrow.".