In 1985 Paula was asked by the head of A&M Records A&R (John McClain) to choreograph for Janet Jackson, resulting in the hugely-successful dance-step visuals for Janet Jackson's singles "When I Think Of You," "Nasty," and "What Have You Done For Me Lately?" from Janet's hugely-successful "Control" album.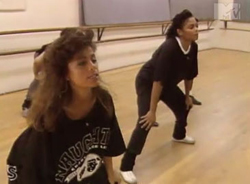 During their many rehearsals, Janet would compliment Paula on her vocals while choreographing Janet's music videos and encourages Abdul to pursue a career in the music business.

In 1987, Paula took Janet's advice, and used her savings to form a girl group and recorded a demo with three of her friends. Their group was called the 'Cheer Girls.' Because she didn't write her own music she contacted people that she knew in the music business who introduced her to writers and musicians such as Babyface and Oliver Leiber, who contributed to the major success of her "Forever Your Girl" album.

They sent copies of their demo to several record labels including Warner and Motown Records. Motown didn't think the group had what it took to be successful. At the time, girl bands were thought to be unpopular.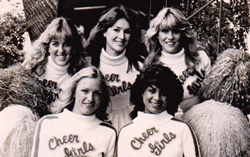 Label Executives who were busy launching the new Virgin Records America heard about Paula and invited her to dinner to discuss the 'Cheer Girls' demo. They liked the demo but decided they wanted to hear Paula sing solo.

Reaffirming what Motown Executives had said, Virgin didn't think girl bands had what it takes to be popular. They asked Paula to go back into the studio – this time alone to record the song. She did as they requested and days later Virgin Records signed her onto their label.

Executives from the label informed Paula that she would have to work fast on preparing her album because they wanted it ready for a summer release. As it was, Paula's schedule was already hectic! In order to achieve the goal set forth for her by Virgin, she altered her schedule so she could record the album at night.

Here is a sample of what her schedule looked like: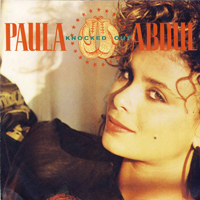 From 10am to 2pm she worked on "The Tracy Ullman Show." From 3pm to 5pm she choreographed George Michael's "Faith" tour. She took an hour break to rest and have dinner, then worked with dancers from the movie "Coming to America" from 7 to 10pm. She recorded her album from Midnight to 4am.

"Knocked Out" was the first song Paula recorded for her album and was also chosen to be the first commercial single. "Knocked Out" was written and produced by Babyface, L.A. Reid and Daryl Simmons. The song was originally included on a Virgin Records sampler for the launch of Virgin Records America. In the spring of 1988 it was released as a single to test Abdul's commercial appeal. "Knocked Out" proved to be very successful for a low budget single.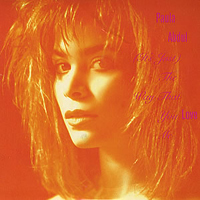 Paula's "Forever Your Girl" album hit music stores in June 1988, along with the follow-up single "The Way That You Love Me." The song failed to attract much attention, despite its dance-pop remix, and it further alienated the small R&B fan base that "Knocked Out" had generated. The song stalled at #88 on the Billboard Hot 100. Though both songs received some radio airplay, neither song managed to reach the Top 40 charts. In the late summer of 1988, without having a hit, it seemed as if "Forever Your Girl" was a flop.

Six months later, during a meeting at Virgin Records, label executives were in the process of reorganizing the label's roster of artists. Due to Forever Your Girl's failure to launch, Abdul's record contract was on the chopping block.

As quoted in "Virgin: A History Of Virgin Records" by Terry Southern, Simon Draper, a Co-founder of Virgin Records says "[Paula] had quite a big success for Virgin America- but they were still losing money- and suddenly, and seemingly quite miraculously, she took off. I went out to America with Kenny for a big crisis meeting with Jordan and Jeff (top American execs) worried about the amount of money they were spending; we were to go through their artists' roster with them. One of the artists they were getting ready to drop was Paula Abdul; they were spending all this money on her and it hadn't really happened. It's unbelievable, but at lunchtime we sat in on a marketing meeting where they were arguing about this remix of her single ["The Way That You Love Me"], and on that same day the things suddenly started to turn around, orders started to pile in, and the record took off like a rocket- the record played a major role in establishing Virgin America – but it was close! Another week and they might have got rid of her."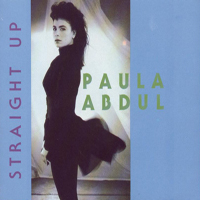 It was during this meeting one of the Executives turned on the radio to hear Abdul's "Straight Up" playing. Radio station KMEL in San Francisco had started playing "Straight Up" from the album and had begun charting immediately. Virgin decided to abandon "The Way That You Love Me" and refocus its attention on "Straight Up".

After a slow start, the album's third single "Straight Up" helped the album breakout in spring/summer 1989 after its initial summer 1988 release. Forever Your Girl hit number one for the first time on October 7, 1989. After the release of the single "Opposites Attract", it shot to number one spot again on February 3, 1990 and stayed there for nine consecutive weeks with the help of her music video featuring Abdul dancing with an animated cat.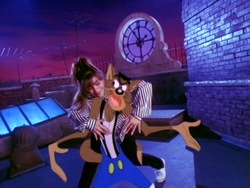 It took 64 weeks for Forever Your Girl to hit No. 1 on the Billboard 200 album sales chart—the longest an album has been on the market before hitting No. 1—and spent 10 weeks there. And, only until a few months ago, after being bumped to number 3 by Adele, Paula's Forever Your Girl reigned as the second longest charting album on the Billboard Hot 100 chart.

At one point, the "Forever Your Girl" was so hot it reportedly sold over 191,000 copies in just ONE DAY. The album broke music industry records by producing the most Top 10 Singles off of one album, let alone a debut album. At the time, the only artist to come close to this was Whitney Houston who had three Top 10 singles on the chart.

The "Forever Your Girl" album rated #1 on Billboards Charts for 10 weeks, went more than 7x Platinum and sold over 12 million copies worldwide. "Forever Your Girl" spent 100 weeks (almost two years) on Billboard Charts and was the #1 Album for ten of those weeks. Paula kept her singles on the Top 40 charts for 66 straight weeks.

The album spawned five American Top Three singles, four of them No. 1s (three in 1989 and one in 1990): "Straight Up", the title track "Forever Your Girl", "Cold Hearted", and "Opposites Attract".

Paula Abdul's "Shut Up And Dance" remix album followed the Forever Your Girl album. Her next studio album was titled "Spellbound."