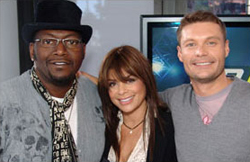 "Dance Like There's No Tomorrow" is a dance-pop song by Paula Abdul and the lead single off Randy Jackson's first studio album titled Randy Jackson's Music Club, Vol. 1. The song is Paula Abdul's first single release in twelve years- her last was "Ain't Never Gonna Give You Up" in 1996.

The song was written by Lil' Eddie, Shae Patrick Skinner and Eritza Laues. The track was produced by DEEKAY and Randy Jackson. Additional vocal production was done by Oliver Leiber, her producer on the Forever Your Girl album.

The song debuted on On Air with Ryan Seacrest on January 18, 2008 and was sent to U.S. radio stations the same day. On January 22 the digital single was released to the iTunes Store and other digital download services.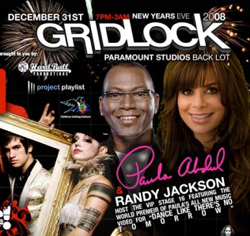 The music video officially premiered on American Idol on February 21, 2008. On February 25, 2008, following the debut of the music video on American Idol, the song peaked at number 11 on US iTunes.

Randy Jackson's Music Club, Vol. 1. was released on March 11, 2008. Although Jackson himself did not sing on the songs on Music Club, he did produce them all.

Abdul and Jackson were scheduled to host the VIP stage featuring the world premiere of the music video for "Dance Like There's No Tomorrow" at the 2007 Gridlock LA New Years Eve event at the Paramount Pictures Studio Lot in Hollywood, but their appearance was canceled as the video had not yet been filmed.

The music video was shot on January 21, 2008. Access Hollywood revealed that Simon Cowell and Ryan Seacrest would make cameos in the video and that Abdul choreographed all her own dance moves. Abdul co-directed the music video with Scott Speer. A second version of the video was released with one minor edit: the American Idol cast was removed.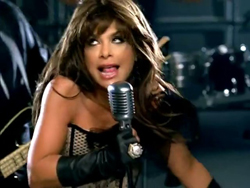 Paula Abdul pre-taped a performance that aired during the pre-game show for Super Bowl XLII. Abdul performed a dance routine with several back-up dancers while Jackson played bass guitar with the band including Oliver Leiber ("Forever Your Girl", "Opposites Attract".) On February 3, 2008 during Abdul's Super Bowl XLII performance there were clips of the music video shown in the background.

As of March 6th 2008, the track topped the official iTunes Top 100 Videos chart. The song peaked at #2 on the U.S. Billboard Hot Dance Club Play chart and peaked at #48 on the U.S. Billboard Pop 100 chart.

As a result of the success from "Dance Like There's No Tomorrow", Paula signed on to Filament Entertainment Group to record and released her next single, "I'm Just Here For The Music."