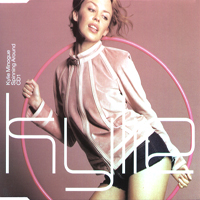 Paula Abdul became involved "based on a song I wrote called 'Spinning Around, which Kylie Minogue sang. I gave permission for mechanicals and royalty rights, 'cause kids were coming to do the song for U.K.'s Pop Idol (the basis for American Idol).

I was already being groomed for U.S. American Idol, and they said, "Look, when we get down to the ten, why don't you come out and help create styles for them onstage." I said absolutely.

And when they called three months later, it was massive— the queen was clearing her calendar to vote. They said more people voted for Pop Idol than they did for prime minister, which is very interesting."

Paula adds "I am a true artist that has had to rise above adversity, not pay attention to looking for outside validation and always strive to do the best that I can do. And that is why those kids connect with me, because Randy and Simon will never know what it's like to be at your most vulnerable, to have guts, and to strive to be the best.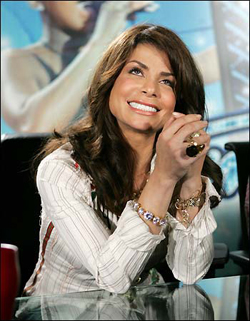 Simon Cowell doesn't play an instrument. He doesn't sing. He's never been in a group of any sort. He's an executive. Randy Jackson at least has been an accomplished musician, but I've been a solo artist where I am responsible for myself.

I've won countless awards. I've won Emmy's for my choreography and won nine MTV Awards and five American Music Awards and tons of stuff. I don't even remember experiences I've had sometimes, which is what I really try to hammer into these contestants. Life goes by so quickly, and while you're doing your career, you must stop and reflect on all that you have accomplished— document it, get pictures and keep a journal. Please do that, because it goes by quickly!"

Abdul won praise as a sympathetic and compassionate judge on American Idol. She seemed especially kind compared to fellow judge Simon Cowell, who was often blunt in his appraisals of the contestants' performances. When she realized that Cowell's over-the-top judging style was heartbreaking for many young contestants, Abdul was so horrified that she considered leaving the show.

Although their differences often resulted in extremely heated on-air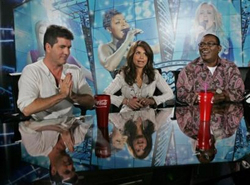 exchanges and confrontations, Cowell says he played a major role in
convincing Abdul not to leave the show.

While serving as a judge on American Idol, Abdul accepted a second assignment as reporter for Entertainment Tonight providing viewers with inside information about the show and its contestants.

In March 2006, Fox announced that Abdul had signed to stay on
American Idol as a judge for at least three more years. Later that year,
fellow American Idol judge Simon Cowell invited her to be a guest judge
at some of the early auditions for the third series of his similar UK talent
show The X Factor. Abdul was present at the initial audition of the
eventual winner, Leona Lewis.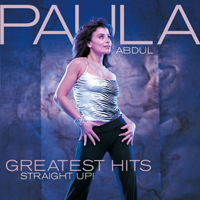 During her time on American Idol Paula Abdul's second greatest-hits CD, Greatest Hits: Straight Up!, was released by Virgin Records on May 8, 2007. Virgin Records also released the music videos to all six of Abdul's No. 1 singles to iTunes and released Paula Abdul's Video Hits Collection on DVD.

Meanwhile, Bravo began airing the reality television series Hey Paula, which followed Abdul through her day-to-day life. The series was produced by Scott Sternberg Productions and debuted on June 28, 2007. Abdul's behavior as depicted on the show was described as "erratic" by comedian Rosie O'Donnell and decried by numerous fans and critics. The show aired for only one season.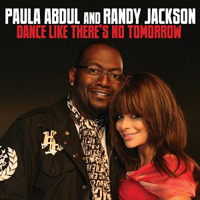 In 2007, Paula Abdul Jewelry launched its nationwide consumer debut on QVC, with the tagline "fashion jewelry designed with heart and soul." Abdul's first QVC appearance resulted in 15 sellouts of her first jewelry collection involving more than 34,000 pieces.

In January 2008, Abdul returned to the music charts for the first time in nearly 13 years with the single "Dance Like There's No Tomorrow," the first track on the album Randy Jackson's Music Club Vol 1. The song debuted on On Air with Ryan Seacrest., and Abdul performed it during the pre-game show for Super Bowl XLII. "Dance Like There's No Tomorrow" was a modest comeback hit for Abdul, peaking at No. 62 on the Billboard Hot 100, No. 11 on iTunes and No. 2 on the Billboard Hot Dance Club Play chart.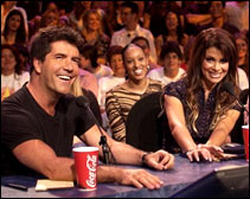 Abdul also made a brief guest appearance in season 3 episode 1 of the British television Comedy-Drama Hotel Babylon, which aired in the United Kingdom on February 19, 2008.

In February 2008, it was reported she was to be working on a new album. Abdul had reported other songs that she is working on such as, "Boombox."

In January 2009, Abdul hosted "RAH!," a 90-minute cheerleading competition on MTV. "RAH!" featured five collegiate squads competing in a series of challenges with Abdul crowning one the winner.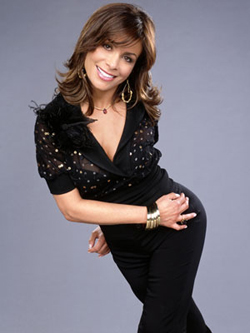 In May 2009, Abdul debuted her latest song "I'm Just Here for the Music" (originally an unreleased song from Kylie Minogue's ninth album Body Language) on the Ryan Seacrest Radio KIIS-FM show and performed the single on the American Idol results show. "I'm Just Here for the Music" reached No. 87 on the Billboard Hot 100, becoming Abdul's 15th song to appear on the chart.

In an interview with the Los Angeles Times on July 18, 2009, Abdul's manager David Sonenberg told the newspaper that, "Very sadly, it does not appear that she's going to be back on 'Idol'." This came about as a result of stalled negotiations between Abdul and the show. On August 4, 2009, after numerous contract negotiations, Abdul confirmed that she would not be returning to Idol for its ninth season. The Times cited reports Abdul had been earning as much as $5 million per season and that she was reportedly seeking as much as $20 million to return.

On August 18, 2009, it was reported that Abdul was negotiating to
return to Idol after not taking part in season nine of Dancing with the
Stars. Two days later, Abdul's manager said that there were not any
talks with Fox, but they were not ruling anything out.

Abdul claimed her departure from Idol was not about money, but that she had to stand on principle.

On September 9, 2009, Ellen DeGeneres was confirmed as Abdul's successor for Idol.