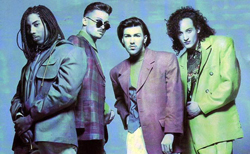 "Ain't Never Gonna Give You Up", is a song featuring Paula Abdul with Color Me Badd providing background vocals, and is the third and final single released from Paula Abdul's "Head Over Heels" album.

The song was written by Bryan Abrams, Curtis "Fitz" Williams,
Elliot Wolff, Howie Tee, Kevin Thornton, and Mark Calderon.

"Ain't Never Gonna Give You Up" was released on January 9, 1996
and failed to chart and was considered another flop for Paula.

The single and video received very little airplay on radio, MTV and VH1. Due to the lack of promotion from Virgin Records the song failed to chart on the Billboard Hot 100. Instead, it reached the Bubbling Under chart, peaking at #12 (equivalent to #112 on the Hot 100). The single became Abdul's first single that failed to enter the Hot 100. The single also peaked at #57 in Australia and narrowly missed the top 30 in Canada.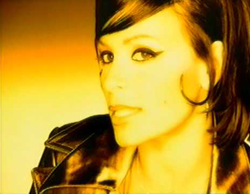 Abdul performed the song live only once, appearing on "The Tonight Show" with Jay Leno.

The music video was filmed in November of 1995 and directed
by Matthew Rolston, produced by Jessica Cooper and edited by Jonathan Silver for O Pictures, Inc.

In the music video Paula sports a new shorter hairstyle, and features a dance off mixed with close-up shots of Abdul singing in a bathroom in front of a mirror. Color Me Badd does not appear in the video although their vocals remain in the song.

The music video has never been made available on DVD commercially or for download on iTunes.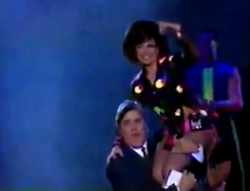 Near the end of the Livingsting Remix of "Ain't Never Gonna Give You Up" Paula hums a "la di da da dum" which was intended by Elliot Wolff to be included in the album version of the song. It was removed from the final album cut and instead used in the remix.

A fourth single from "Head Over Heels", a ballad, "If I Were Your Girl" was scheduled to be released, but was canceled after disappointing album sales and the failure of "Ain't Never Gonna Give You Up". Interestingly, an internal listing of Paula Abdul songs indicates a 2001 "Jon B Remix" of "If I Were Your Girl" was commissioned. It remains unreleased.

After the relative failure of the album, Abdul left the music scene and didn't return until her 2008 collaboration with Randy Jackson, "Dance Like There's No Tomorrow".