Paula Julie Abdul was born on June 19th, 1962 in San Fernando, California. Her parents are Harry and Lorraine Abdul. She has a sister named Wendy, who is seven years her senior.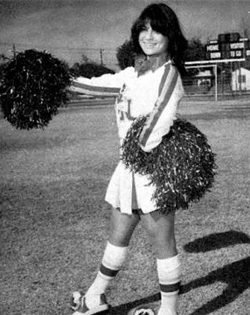 Her parents are both Jewish. Her father (once a livestock trader and later the owner of a sand and gravel business) was born into a Syrian Jewish community in Aleppo, Syria, was raised in Brazil, and immigrated to the United States. Her mother (a concert pianist for a short time and former assistant to film director Billy Wilder) grew up in Manitoba in Canada, and has Ashkenazi Jewish ancestors from Russia and Ukraine. Her parents divorced when she was seven years old.

Paula was inspired at an early age by the film 'Singing In The Rain', and as a young girl her ultimate ambition was to be a successful dancer like her idol Gene Kelly. Subsequently, Abdul began taking dance lessons at an early age in ballet, Jazz, and Tap and she impressed her teachers with her natural ability to dance.

Growing up in North Hollywood, CA at age seven she performed in community theater groups, spent summers touring in US theatrical productions and begun studying jazz and tap dance techniques from age ten, to end up winning a scholarship to study under Joe Tramie at the prestigious Bella Lewitzky Dance Company.

Paula attended Van Nuys High School, where she was a cheerleader and an honor student. At California State University at Northridge, Abdul majored in broadcasting with hopes of becoming a sports broadcaster.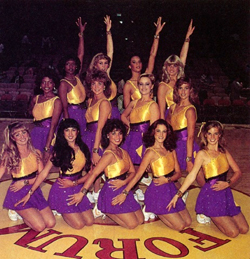 Following graduation from high school in 1978, Paula appeared on the small screen in the low-budget Independent movie-musical 'Junior High School'.

She was selected from a pool of 700 candidates for the cheerleading squad of the Los Angeles Lakers NBA basketball team—the famed Laker Girls. Within a year, she became head choreographer earning $50 per game during her freshman year.

Abdul was discovered by The Jacksons, after a few of the band members had watched her while attending a Los Angeles Lakers game. She signed-on to choreograph the video to their single "Torture".

The success of the choreography in the video paved the way for Abdul's career of choreographer in music videos. Due to the success of the "Torture" video Abdul was chosen to be the choreographer for the Jacksons' Victory tour.

Paula quickly becomes recognized as one of the most talented up-and-coming choreographers in Hollywood and is credited with the choreography of the films 'Private School' (1983) and 'Coming To America' (1988) the smash hit comedy starring Eddie Murphy and Arsenio Hall. She also choreographed routines for the highly popular TV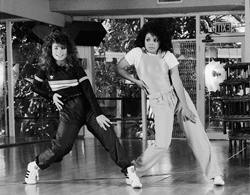 series 'The Tracy Ullman Show' as well as several TV commercials.

In 1985 Paula was asked by the head of A&M Records A&R (John McClain) to choreograph for Janet Jackson, resulting in the hugely successful dance-step visuals for Janet Jackson's hit singles "When I Think Of You," "Nasty," and "What Have You Done For Me Lately?" from the "Control" album.

During their many rehearsals, Paula would sing along to Janet's songs while performing the dance routines with Jackson. Janet complimented Paula on her singing and encourages her to pursue a career in the music business.

In 1987, Paula used her savings to form a girl group and recorded a demo with three of her friends. Their group was called the 'Cheer Girls.' They sent copies of their demo to several record labels including Warner and Motown Records. Motown didn't think the group had what it took to be successful because, at the time, girl bands were thought to be unpopular.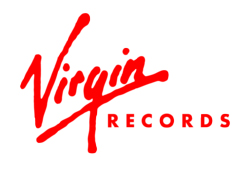 Label Executives who were busy launching the new Virgin Records America heard about Paula and invited her to dinner to discuss the 'Cheer Girls' demo. They liked the demo but decided they wanted to hear Paula sing solo. Just as Motown Executives had said, Virgin didn't think girl bands had what it takes to be popular. They asked Paula to go back into the studio – this time alone to record the song. She did as they requested and days later Virgin Records signed her onto their label.

Executives from the label informed Paula that she would have to work fast on preparing her album because they wanted it ready for a summer release. "Knocked Out" was the first song Paula recorded for the album.

The first single, "Knocked Out" was written and produced by Babyface, L.A. Reid and Daryl Simmons. The song was originally included on a Virgin Records sampler for the launch of Virgin Records America. In the spring of 1988 it was released as a single to test Abdul's commercial appeal. "Knocked Out" proved to be very successful for a low budget single.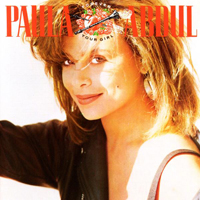 Paula's "Forever Your Girl" album hit music stores in June 1988, along with the follow-up single "The Way That You Love Me."

Virgin and Abdul's producers felt that it was necessary to remix The Way That You Love Me for its single release, hence the addition of "(It's Just)" to the song's title. The song failed to attract much attention, despite its dance-pop remix, and it further alienated the small R&B fan base that "Knocked Out" had generated. The song stalled at #88 on the Billboard Hot 100. Both songs received some radio airplay, but neither managed to reach the Top 40 charts. In the late summer of 1988, without having a hit, it seemed as if Forever Your Girl was a flop.

Six months later, during a meeting at Virgin Records, label executives were in the process of reorganizing the label's roster of artists. Due to Forever Your Girl's failure to launch, Abdul's record contract was on the chopping block. As quoted in "Virgin: A History Of Virgin Records" by Terry Southern, Simon Draper, a Co-founder of Virgin Records says "[Paula] had quite a big success for Virgin America- but they were still losing money- and suddenly, and seemingly quite miraculously, she took off. I went out to America with Kenny for a big crisis meeting with Jordan and Jeff (top American execs) worried about the amount of money they were spending; we were to go through their artists' roster with them. One of the artists they were getting ready to drop was Paula Abdul; they were spending all this money on her and it hadn't really happened. It's unbelievable, but at lunchtime we sat in on a marketing meeting where they were arguing about this remix of her single ["The Way That You Love Me"], and on that same day the things suddenly started to turn around, orders started to pile in, and the record took off like a rocket- the record played a major role in establishing Virgin America – but it was close! Another week and they might have got rid of her."

It was during this meeting one of the Executives turned on the radio to hear Abdul's "Straight Up" playing. Radio station KMEL in San Francisco had started playing "Straight Up" from the album and had begun charting immediately. Virgin decided to abandon "The Way That You Love Me" and refocus its attention on "Straight Up".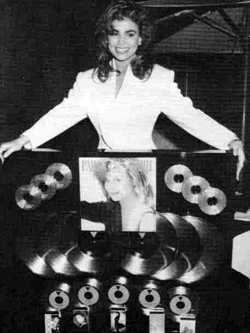 It took "Forever Your Girl" 64 weeks to hit No. 1 on the Billboard 200
album sales chart— the longest an album has been on the market
before hitting No. 1— and spent 10 weeks there. And, only until a few
months ago, after being bumped to number 3 by Adele, Paula's
"Forever Your Girl" reigned as the second longest charting album on
the Billboard Hot 100 chart.

The album eventually became multi-platinum in the spring and summer of 1989, and it spawned five American Top Three singles, four of them No. 1s (three in 1989 and one in 1990): "Straight Up", "Forever Your Girl", "Cold Hearted", and "Opposites Attract".

A remix album, Shut Up and Dance, was also released and peaked at No. 7 on Billboard's album chart, becoming one of the most successful remix albums to date.

In early 1991, Yvette Marine, backing vocalist on "Forever Your Girl", claimed that she sang "co-lead vocals" on the album and sued Abdul and Virgin Records for compensation. After one month of court proceedings, Abdul and Virgin won the case.

Abdul's follow-up album, 1991's Spellbound, contained another string of hits, and sold 7 million copies worldwide. The first single from Spellbound was the ballad, "Rush Rush," which topped the Billboard Hot 100 chart for five consecutive weeks, and featured a music video themed after Rebel Without a Cause and starred Keanu Reeves in the James Dean role. "Promise of a New Day", the second release from the album, also hit No. 1, and was followed by the Top 10 hit "Blowing Kisses in the Wind" and two Top 20 hits: "Vibeology" and "Will You Marry Me?".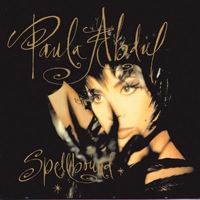 Abdul promoted the album through the "Under My Spell Tour", which was named by an MTV contest for fans. This tour was nearly cancelled due to an accident during rehearsals. The tour began on schedule and ran from October 1991 to the summer of 1992. In 1991, Abdul embraced advertising and starred in a popular Diet Coke commercial in which she danced with a digital image of her idol, a young Gene Kelly.

It was around this time when problems in Paula's personal and professional life began to cloud her career including a management shake-up during the releases of "Blowing Kisses in the Wind" and "Vibeology." Abdul was honored with a star on the Hollywood Walk of Fame in December 1991.

Paula continued to make headlines with her highly publicized marriage to Emilo Estevez—they married on April 29th, 1992. That same year Paula confessed to suffering from bulimia, an eating disorder, and checked herself into a clinic. She divorced Emilo Estevez in May 1994, citing irreconcilable differences, although they remain friendly to this day. Paula began recording songs for her third studio album in 1994.

By 1995, Paula Abdul had recovered from her battle with the eating disorder bulimia and prepared to return to the spotlight with her new album Head over Heels, a bold departure from her first two studio albums.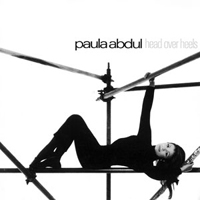 Three singles were released from "Head Over Heels", including "My Love Is For Real," "Crazy Cool," and "Ain't Never Gonna You Up" all of which failed to crack the Top 20. Due to a lack of promotion by Virgin Records, 'Head Over Heels' peaked at just 18 on the Billboard 100. The album had managed to sell just under 3 million copies worldwide, her lowest selling studio album (in terms of international sales) in her career. After the relative failure of the album, Abdul left the music scene.

In October 1996 Paula engaged and married Brad Beckerman, heir to the clothing giant, Starter, in a whirlwind romance after they were set up on a blind date by a mutual friend. They divorced just seventeen months later citing irreconcilable differences.

In January 1997 Paula ventured into TV, making her adult acting debut with ABC's Sunday Night Movie
"Touched By Evil", the true story of woman who discovers that her boyfriend is a rapist.

Paula went on to make appearances on 'Spin City' and 'The Wayans Bros.' Sitcoms and also appeared on NBC's 'Mr. Rock & Roll: The Allen Freed Story', the cable TV movie 'The Waiting Game', NBC's 'Saturday Night Live', and guest-starring on ABC's 'Sabrina The Teenage Witch'.

In 1997 Paula was signed to Mercury Records and begun recording her follow-up album to "Head Over Heels" including two new songs for a planned "Greatest Hits" album with Virgin Records. Unfortunately, due to corporate restructuring Abdul was dropped for the label before she could complete her album.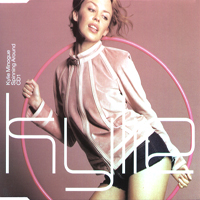 That same year, Abdul co-wrote the song "Spinning Around" (about her divorce from Beckerman) with songwriter and producer Kara DioGuardi, who became a fellow judge on American Idol in 2009. "Spinning Around" was a dance-pop track intended to be the lead single on Abdul's follow-up album to Head over Heels.

Paula's album never materialized, and a demo for "Spinning Around" was found by Kylie Minogue's A&R agent in New York and was immediately recorded by Kylie for her anticipated comeback album, 2000's "Light Years". The song was highly successful, reaching No. 1 in numerous countries worldwide.

In 1998 Abdul released an aerobic video titled "Cardio Dance", a follow up to her critically acclaimed "Get Up and Dance" video released in 1995. She has also co-founded Co. Dance, a prestigious dance organization that features Paula's back-up dancers Nancy O'Meara and Tyce Diorio to name a few.

A starring role in the Broadway musical "Sweet Charity" planned to open during the 99-00 season was postponed indefinitely due to production problems.

While Abdul took a break from the music industry, she remained busy behind the scenes. Abdul served as the choreographer for several productions, including the 1998 musical Reefer Madness and the cheerleading scenes in the 1999 film American Beauty. Abdul also co-produced a 2001 pilot episode of Skirts, a dramatic series that would have aired on MTV about a high-school cheerleading squad; Abdul was also set to appear as the head coach. The pilot never aired.

In 2000 Virgin Records released a "Paula Abdul's Greatest Hits" package containing all 14 of Abdul's hit songs including the song "Bend Time Back 'Round" which had previously been heard only on the 1992 soundtrack for the hit television series Beverly Hills, 90210 along with fan favorite, "Crazy Love", a b-side found on the Japanese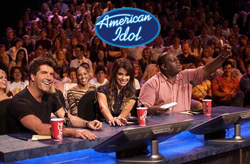 -only import version of "Head Over Heels."

In 2002, Abdul appeared as one of three judges for the reality television music competition show American Idol. Abdul, along with fellow judges Simon Cowell and Randy Jackson, evaluated thousands of amateur contestants in their ability to sing. Abdul won praise as a sympathetic and compassionate judge.

While serving as a judge on American Idol, Abdul signed on a as reporter for Entertainment Tonight.

In March 2006, Fox announced that Abdul had signed to stay on American Idol as a judge for at least three more years. Later that year, fellow American Idol judge Simon Cowell invited her to be a guest judge at some of the early auditions for the third series of his similar UK talent show The X Factor. Abdul was present at the initial audition of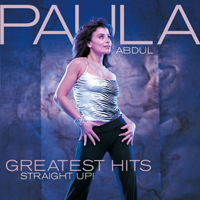 the eventual winner, Leona Lewis.

In 2007 Virgin Records released a second greatest-hits album titled "Greatest Hits: Straight Up."

Meanwhile, Bravo began airing the reality television series Hey Paula, which followed Abdul through her day-to-day life. The series was produced by Scott Sternberg Productions and debuted on June 28, 2007. The show aired for only one season.

In 2007, Paula Abdul Jewelry launched its nationwide consumer debut on QVC, with the tagline "fashion jewelry designed with heart and soul." Abdul's first QVC appearance resulted in 15 sellouts of her first jewelry collection involving more than 34,000 pieces.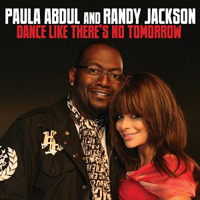 In January 2008, Abdul returned to the music charts for the first time in nearly 13 years with the single "Dance Like There's No Tomorrow," the first track on the album Randy Jackson's Music Club Vol 1. The song debuted on On Air with Ryan Seacrest., and Abdul performed it during the pre-game show for Super Bowl XLII. The song was a modest comeback hit for Abdul, peaking at No. 62 on the Billboard Hot 100, No. 11 on iTunes and No. 2 on the Billboard Hot Dance Club Play chart.

In January 2009, Abdul hosted "RAH!," a 90-minute cheerleading competition on MTV. "RAH!" featured five collegiate squads competing in a series of challenges with Abdul crowning one the winner.

In May 2009, Abdul debuted her latest song "I'm Just Here for the Music" (originally an unreleased song from
Kylie Minogue's ninth album Body Language) on the Ryan Seacrest Radio KIIS-FM show and performed the
single on the American Idol results show. "I'm Just Here for the Music" reached No. 87 on the Billboard Hot 100,
becoming Abdul's 15th song to appear on the chart.

In an interview with the Los Angeles Times on July 18, 2009, Abdul's manager David Sonenberg told the newspaper that, "Very sadly, it does not appear that she's going to be back on 'Idol'." This came about as a result of stalled negotiations between Abdul and the show. On August 4, 2009, after numerous contract negotiations, Abdul confirmed that she would not be returning to Idol for its ninth season.

Abdul started off 2011 by serving as lead judge, executive producer, creative partner, mentor and coach on CBS' new dancing competition, Live to Dance (formerly Got to Dance). After its first season of seven weekly shows, it was canceled by CBS. During this time Abdul has also established a role as a recurring guest star on the Lifetime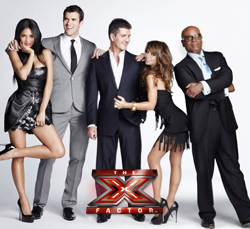 series Drop Dead Diva.

On May 8, 2011, it was announced that Abdul would rejoin Simon Cowell on the first season of the American version of The X Factor. The judging panel consisted of Abdul, Cowell, music executive L.A. Reid, and former Pussycat Dolls lead singer Nicole Scherzinger. The series premiered on September 21, 2011. Abdul was the mentor for the "Groups" category.

During the Judges' Houses stage of the competition, Abdul was aided by guest judge Pharrell Williams in Santa Barbara, California. Abdul's contestants were all eliminated from the competition, her final act Lakoda Rayne were eliminated by the public vote on week five of the Live Shows. They were the Groups category's most successful act. In January 2012, Abdul announced that she would not be returning as a judge for the show's second season.

In 2011, Paula Abdul announced a collaboration with Finnish duo Mikko Pykäri and Sami Suova (aka Shine 2009) on the single "So Free".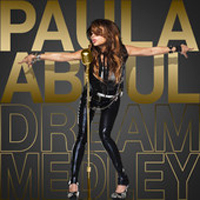 On October 15, 2012, Abdul served as a guest judge during week four of the All-Stars version of Dancing with the Stars. In week seven, she performed the "Dream Medley", a visual compilation of four of her No. 1 hit singles including "Straight Up", "Cold Hearted", "Forever Your Girl" and "Opposites Attract". The medley was then released to iTunes as a digital download.

On April 18, 2013, Abdul appeared on the Top 5 results show of season 12 of American Idol to compliment contestant Candice Glover on her performance of Straight Up.

On July 9, 2013, Abdul was a guest judge on So You Think You Can Dance (Season 10).

In October 2013, Abdul was named as a judge on the revamped So You Think You Can Dance Australia, set to air on Network Ten in February 2014.

In November 20th, 2013 Paula took a long-awaited journey to Israel and is named an "Honorary Ambassador".

February 24th, 2014, Paula will be a judge on Season 6 of RuPaul's Drag Race on LOGO TV.

In October 1st, 2014 Paula collaborated with the Avon Foundation and released a brand new song called
"Check Yourself" and debuted a music video in support of Breast Cancer Awareness Month.

June 1st, 2015 Paula Abdul appears as a judge on Season 12 of So You Think You Can Dance.

In 2016 Paula will appear on the final season of American Idol and is rumored to be releasing a brand new album and going on tour.